Flexible Thinking,
Reliable Results
TUC RAIL is a Belgian engineering company specialised in railway infrastructure and technology. For more than 30 years, our company has contributed to sustainable mobility and put its expertise at the service of railway projects, from design to implementation, in Belgium and abroad.
A company specialised in railway engineering for over 30 years
TUC RAIL was founded in 1992 with a view to building the first high-speed line in Belgium. Since the HST network was commissioned, our know-how, skills and assignments have constantly evolved and diversified, allowing us to adapt to our clients' needs. This growth is continuously fuelled by numerous projects.
Since 2017, TUC RAIL has also been providing ICT, engineering and signalling consultancy services.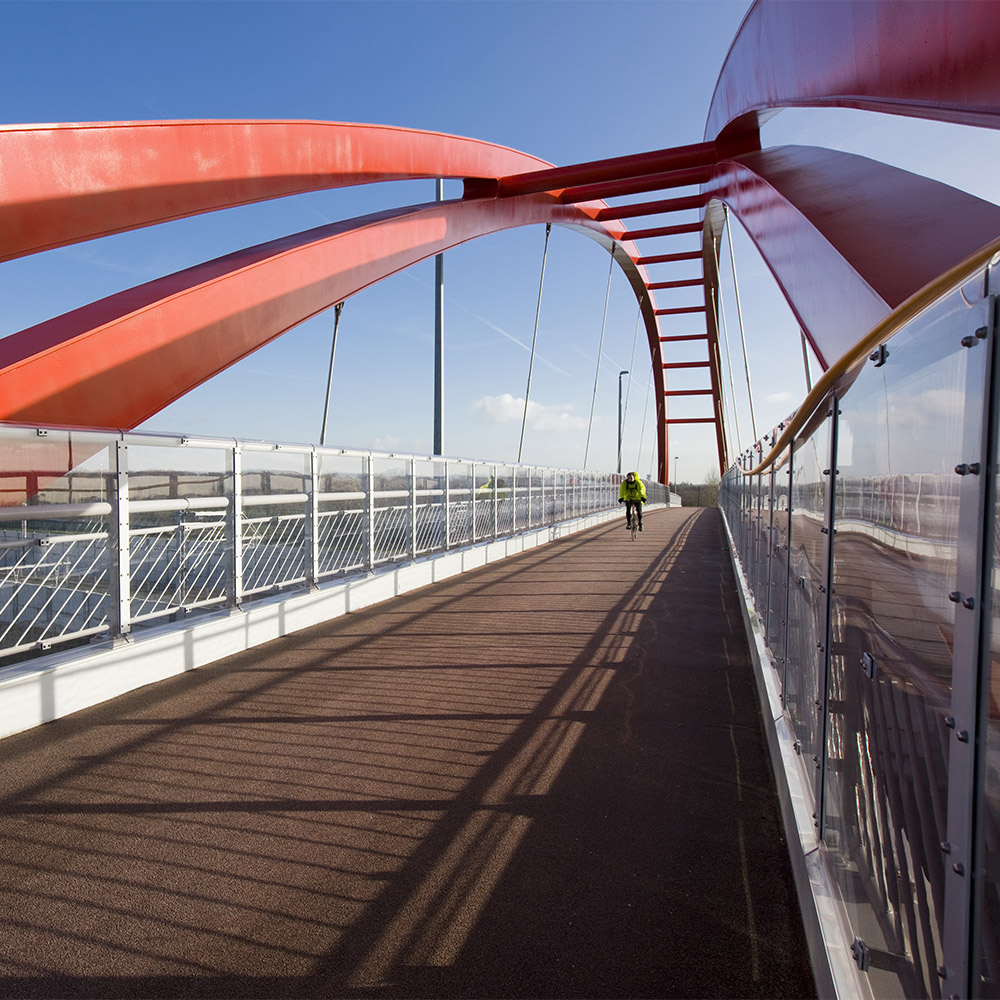 Railway expertise recognised in Belgium and abroad
Agility, flexibility and continuous improvement are part of our DNA.
Our ambition is to be one of the best railway technology engineering companies, both in Belgium and abroad.
In Belgium, we work mainly for our parent company Infrabel, the railway infrastructure manager. We also offer our expertise to other national and international clients and wish to continue to take on new challenges around the world.
Infrabel called on TUC RAIL's skills to concentrate the signal boxes, from 368 in 2005 to about ten today. This was followed by several major rail network expansion projects, such as the Diabolo and Liefkenshoek links, the Watermael-Schuman-Josaphat tunnel and later the RER and the Mechelen bypass. The Infrabel buildings in Charleroi and Ghent and the Infrabel Academy in Brussels are also part of TUC RAIL's extensive portfolio.
Our values
The five TUC RAIL corporate values tell us how to behave towards one another, towards our colleagues, but also towards our clients and partners.
We continuously look for new methods to improve our operations and results.
Flexibility and creativity

: We are open to change. We adapt our services, our methods and our processes to the evolving needs of our internal and external clients.

Productivity, reliability and development

: We optimise the productivity of our activities and the reliability of our results. We develop our knowledge and our expertise.
We assume responsibility in line with our position or role.
Initiatives

: We anticipate potential risks and opportunities. We look for a solution to every problem.

Commitments and decisions

: We meet our commitments. We do everything possible to implement decisions taken.
We believe in transparent cooperation.
Communication

: We do what we say and we say what we think and what we do. We listen to others.

Assertiveness and appropriation

: We take the points of view of others into account. We act in the best interests of all.
We respect others and the environment.
People and the environment

: We respect the specificities, diversity and authenticity of each person. We're aware of the impact of our activities on people and the environment and take both into account.

Integrity

: We act honestly and with integrity, both in technical (design and cost management) and moral (ethical rules) terms. We comply with decisions taken and apply them in a spirit of loyalty to the company.
We are proud to work on exciting and challenging projects which ensure sustainable mobility. We share our passion with enthusiasm.
Enthusiasm and a pleasant atmosphere

: We're always optimistic and work to create a pleasant work environment. We celebrate our successes and learn from our failures thanks to constructive feedback.

Sharing

: We share our knowledge and our experience. We represent TUC RAIL by conveying a positive image.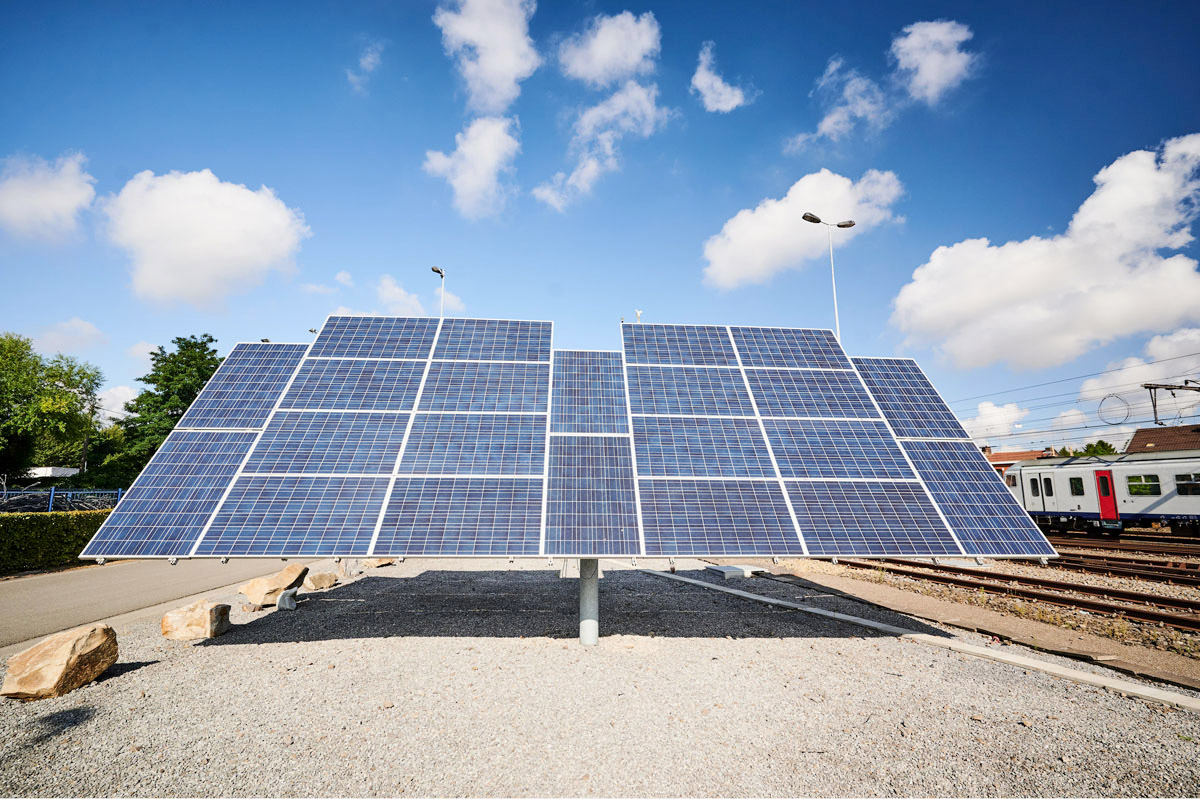 Innovation for sustainable mobility
TUC RAIL contributes to more sustainable mobility and helps meet climate and energy transition challenges. 
We help Infrabel to start up projects with societal challenges and to make the best possible use of its existing electricity grid built throughout the country.
The digitalisation of our equipment and the constant search for new technologies make TUC RAIL a forerunner in the railway engineering sector.
countries in which we have participated in railway projects
railway projects since our company was founded
employees happy to work with us
Your trusted expert
The experience, know-how and flexibility of our teams allow us to meet the expectations of our Belgian and international clients. We listen to your needs and support you at every stage of your project, from design tot completion, and we help you make the right decisions.
We find the most effective solutions by drawing on our staff's experience and capacity for innovation. This tailor-made approach ensures that our clients receive the best possible service.
Would you like to receive information about our products and services?
A people-oriented company
We are proud to be certified as a TOP Employer for the third year in a row. This seal of excellence reflects our commitment to provide our employees with the best possible working environment through innovative HR practices that put people first.
Every day at TUC RAIL, nearly 1000 colleagues work on important projects in terms of sustainable mobility for the whole of society.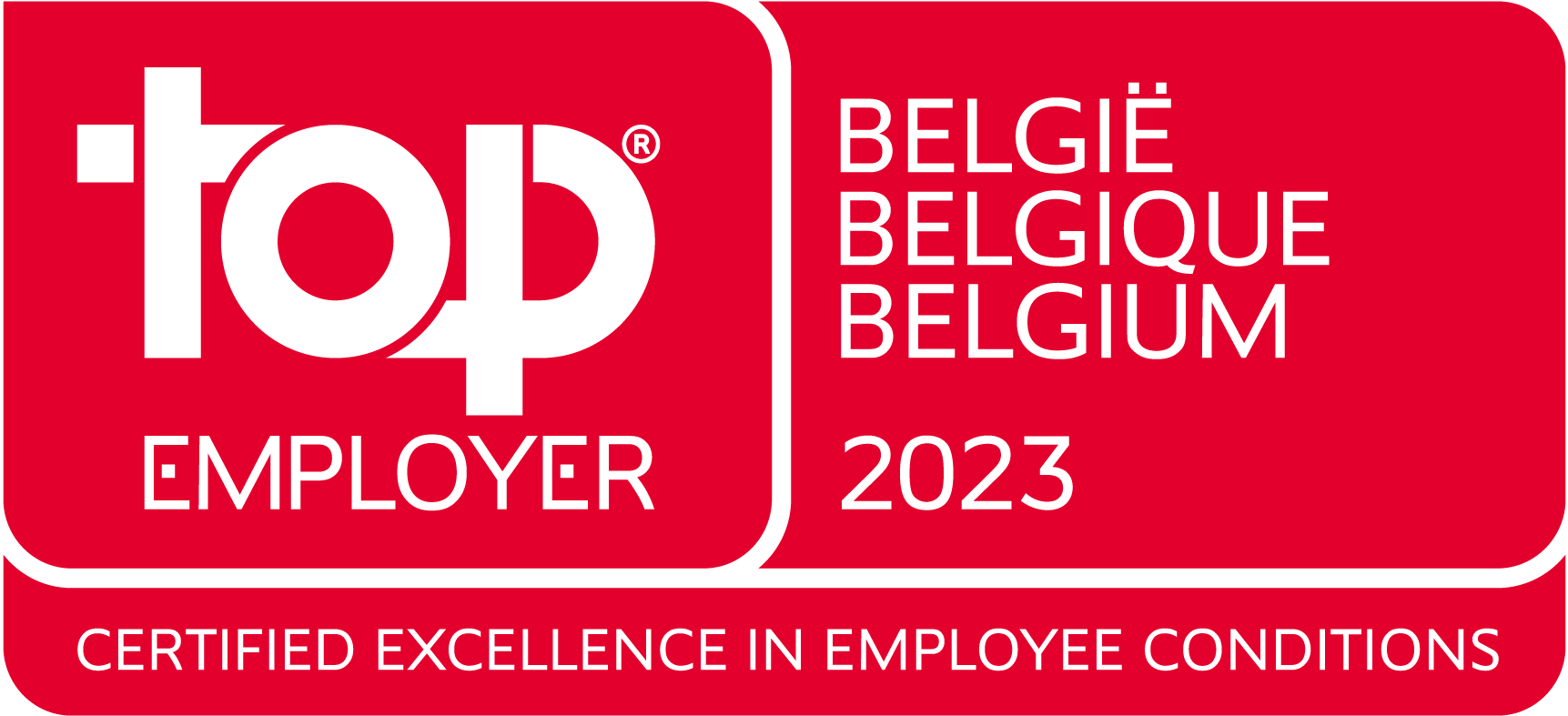 Are you looking for an exciting job with plenty of career opportunities in a pleasant working environment?