ICT consultancy
TUC RAIL offers specialised ICT consultancy services tailored to railway organisations. 
What is ICT consultancy?
This consultancy covers a wide range of services that help to deploy new ICT-based technologies and assist railway infrastructure managers in their operational digitalisation.
Some examples are SAP implementations for efficient asset management, specialised studies for the implementation of GSM-R and FRMCS, the use of AI technologies to improve safety tools and processes, etc.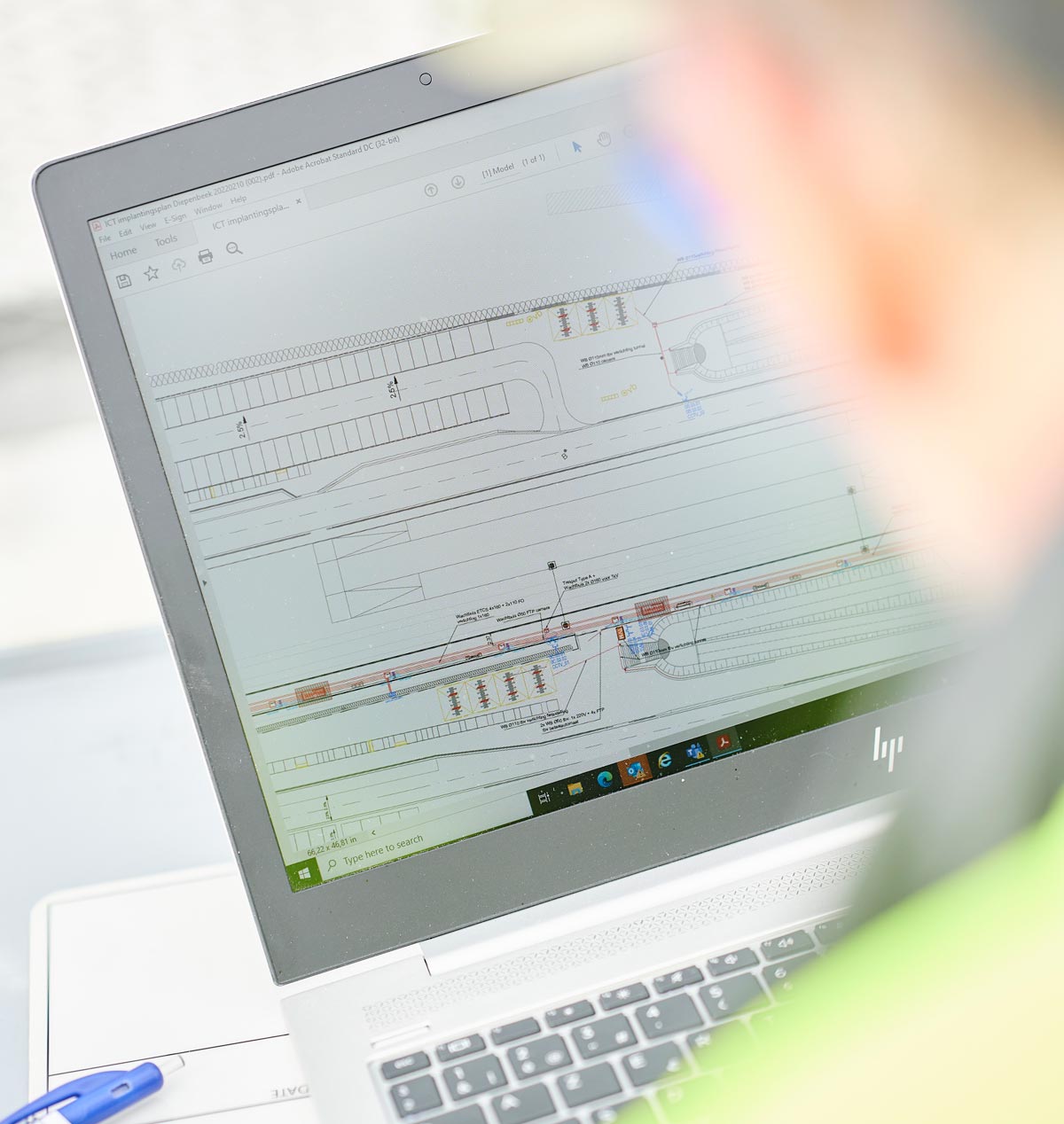 Are you interested in any of our services?
1800 m² dedicated to ICT
In 2012, a brand-new professional data centre project was launched in Mechelen: 1800 m², including offices, and 3 modules of 500 m² (2kW/m²) with a PUE of 1,3, 100 % owned by Infrabel, the parent company of TUC RAIL. TUC RAIL is responsible for the commercialisation of a third of the data centre to meet the high demand for ICT availability.
Enabling companies to build cost-effective and future-oriented ICT environment
Are you looking for a primary data centre or a business continuity data centre? Our data centre is perfectly suited to the requirements of business continuity and disaster recovery. Discover our services and solutions:
Private cages with optional racks
Neutral connectivity with major telecom operators 
Hands & Eyes services
End-to-end network integration with L2/L3 fibre optic backbone; own fibre optic network of over 6400 km
The best solution for your ICT services
Ideally located between Brussels and Antwerp, our data centre is accessible both by car and by public transport. We offer a modular service, allowing different private cage configurations and growth possibilities. Our state-of-the-art power supply is based on a central busbar with energy consumption readout.
With technical specifications above the TIER III standard (Uptime Institute), very strict rules based on European standards (ISO27001), one of the best PUE (Power Usage Efficiency) factors on the market, 1 kVA, 1,5 kVA and 2 kVA cooling capacity with uninterrupted expansion possibilities, our data centre is undeniably the best storage solution for your data.
Environmentally friendly technologies
TUC RAIL supports the energy transition and is committed to sustainability in all its areas of activity. This is why environmentally friendly technologies such as cold aisle containment and free air flow cooling have been implemented throughout the data centre.
Contact us
Are you interested in our services? Contact us! We will help you define your needs and find the right ICT solution for your situation.